We will be closed Thursday 11/26 and Friday 11/27 for the Thanksgiving Holiday.
Save today with coupon code "blackfriday".
Add at checkout to see your savings.

Most Popular ♦ Filters For Millipore Systems ♦ Filters For Barnstead Systems ♦ Lab Water Systems ♦ Category Index View



Shipping is only $10.95 per order no matter how many items*

WATER TESTING PRODUCTS - WATER SOFTENER TEST - HARDNESS TEST
---
WaterSafe Do It Yourself Test Kits
List all 3 products in this group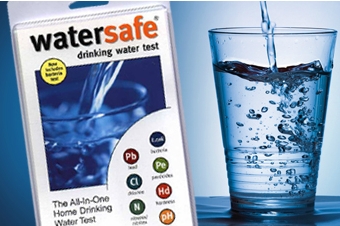 We offer a wide selection of home testing kits and solutions to contamination problems, products from top national brands such as BritaŽ, CulliganŽ, WatersafeŽ and more. Each item is handpicked by a team of scientists and industry experts, bringing you the most innovative, best quality products to make your home a safe home.
---
Water Testing for the Classroom - Science Fair - Water Testing
List all 7 products in this group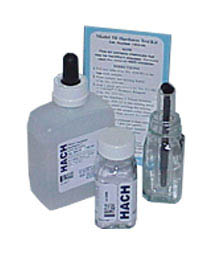 In this section you will find all the items that will allow you to test water and other solution for many different contaiminents. Kits in this section are particularly useful for science fair projects or for use in about any other application.
---
List 7 sub categories in this group &nbspList all 15 products in this group



Ideal for monitoring water quality in commercial, residential and pharmaceutical applications. Single parameter kits make immediate evaluations in the field and more complex test kits are used for critical measurement. Each kit contains everything you will need to test water from a nearby stream or simply to test your own drinking water for one specific parameter.

Kits offer a choice of two testing methods. For the drop-count titration method, you use the dropper provided to add titrate to the prepared sample just until the color changes. It is inexpensive and accurate within 10%. The color disc method involves rotating a color wheel to obtain a color match with the reacted sample.
---
pH Testing
List all 10 products in this group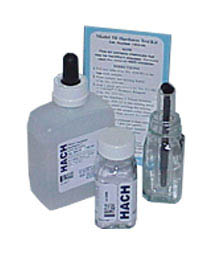 pH papers provide accurate pH measurement at each full (1.00) pH unit, A single test kit allows the user to measure the entire pH range from pH 0.0-14. pH test kits may be purchased as rolls.
---
Iron Testing
List all 7 products in this group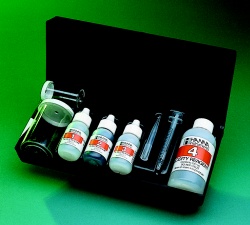 In this section you will find items that will allow you to test water and other solution for levels of dissolved Iron. Iron in water can cause staining in basins, tubs and on clothing.
---
PurTest Test Kits
List all 6 products in this group
Purtest kits are do-it-yourself kits for testing and analysis of impurities such as bacteria, lead, pesticides, nitrate, nitrite hardness and other contaminants in residential, Industrial, laboratory and pharmaceutical applications.

The Purtest kits allow the end user to quickly and easily monitor a wide variety of parameters in just about any type of water supply.
---
Bacteria Testing
List all 6 products in this group

In this section you will find the products you need to test water for bacteria levels. We offer a general go-no-go bacteria test and a professional test that will give you the actual count of bacteria colonies in your water in 24-72 hours.

About Bacteria
---
Colorimeters
List the product in this group



In this section you will find items that will allow you to test water and other solution for low levels of many different water contaminants. Colorimeters are used when more exact readings are required because they use the light spectrum to analyze samples.

---

List 12 sub categories in this group &nbspList all 42 products in this group



Myron L Company manufactures a wide variety of water monitoring equipment. This section includes portable and permanently mounted meters and controllers for pH , Resistivity, Conductivity and others.

---

List 5 sub categories in this group &nbspList all 20 products in this group



In this section you will find items that will allow you to test water and other solution for hardness. Hard water causes scale formation inside heaters and washing machines as well as being main a cause of spotting on fixtures, corrosion and low soap lathering.

---

Economy Water Quality Indicator Meters

List the product in this group



These economy indicator meters are used to let you know if the water you are producing is as pure as you think. Devices in this section will give you a digital or analog readout and includes Meters, Pens and other economic methods of measure the mineral purity of the water.

---

List 2 sub categories in this group &nbspList all 9 products in this group



These indicator lights are used to let you know if the water you are using is at the quality you want. This economic alternative to a meter. With one version of these indicators the light will turn green when the water is good and will turn it red when the light is bad. Another version simply turns on a light when the water is good and turns off a light when the water is bad. Both versions are available in many different setting. Also remove lights and light with alarm controllers are listed here.




We Offer Over 22,000 Products




---

---

Got a Millipore Water System?
For Huge Savings
Click Here

---

Google Apps

APS Water Services Corp. 7320 Valjean Ave, Van Nuys, CA. 91406
800-460-9011 Toll Free | 818-786-0600 Local/International | 818-786-2347 Fax | Public@apswater.com


---






Images may or may not be of actual product.

* Flat Rate UPS shipping when able to ship via UPS and is in the USA excluding Hawaii and Alaska.
Larger Items may not be able to ship via UPS, in that case freight charges will be quoted seperately.

11/28/2015 at 12:08:17 PM