We sell direct to all Government, Commercial and Residential Clients.
---

See all Barnstead Lab Water Systems

Full Product Index Quick View
Filtration Gravel - Best Prices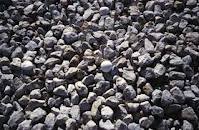 Gravel is used and a base in water softeners, carbon filters and other backwashing devices. Water softener usually only use gravel when they are in a tank with a diameter greater than 10". Most other device use gravel to allow the device to correctly backwash and to assure larger particulates do not migrate into the purified water.