APS WATER
Products For Science and Homes
800-460-9011 Toll Free
818-786-0600 local/International
818-786-2347 Fax

| | |
| --- | --- |
| | Laboratory Equipment |

| | |
| --- | --- |
| | Laboratory Water |

| | |
| --- | --- |
| | Laboratory Filters |

| | |
| --- | --- |
| | Commercial / Residential Water |
What is DI Water ?
Also known as Ion Exchange, Demineralization, Deionized or D.I. Water

Deionization is a method used most often by laboratories to produce purified water on-demand and is able to purify water to a maximum resistivity of 18.2 megohm/cm at 25șC.  A deionization system usually consists of from one to four cylindrical cartridges hooked up to plumbing and hanging on a wall near a sink.  While it doesn't produce absolutely pure water, it is convenient and quick, and may be sufficient for many applications.  It is an excellent system for removing dissolved solids and gases, although it has a generally poor rating for other impurities.

It works by exchanging hydrogen ions for cationic and hydroxyl ions for anionic contaminants in the feedwater. The deionization resins are tiny spherical plastic beads through which the feedwater passes.  After a while the impurities replace all of the hydrogen and hydroxyl groups in the resin, and it has to be replaced or regenerated.  

This system has some disadvantages. It requires the assistance of another system to produce absolutely pure water. Small fragments of the ion exchange resin are washed out of the system during operation, and stagnant water in the cartridges can actually encourage the growth of bacteria.  It does not remove all of the dissolved organics from the feedwater, and these can foul the ion exchange resin. It needs to be combined with other purification technologies to achieve the level of purity required for research.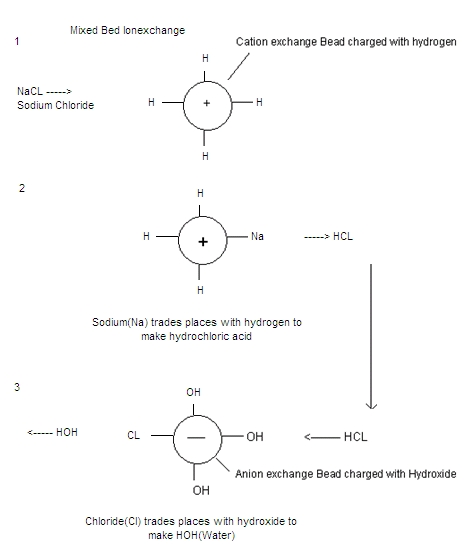 Got Millipore?
Click Here
For Huge Savings
We Offer Over 28,000 Products

Rated "A+" with the BBB

26 years
Zero Complaints


Need Help?
818-786-0600
Dialysis Product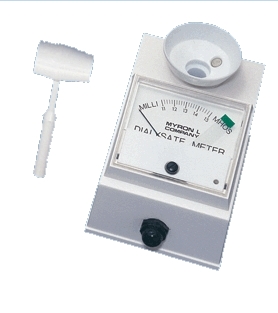 Myron L D-1
Dialysate Meter
Great for all Dialysis Centers
Best New Product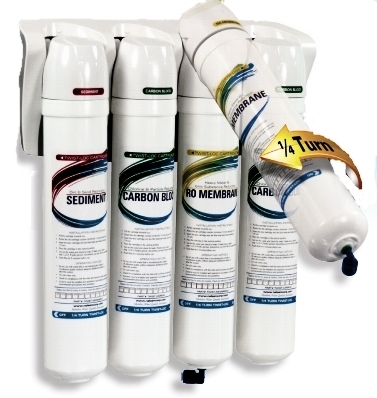 Quick Twist
Reverse Osmosis System
Great for Lab Water Pretreatment
or Great Drinking Water
Got Well Water?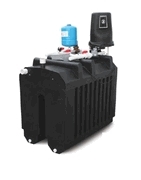 Sentry
Complete Treatment System
Own your own Municipal
Water Treatment Plant

APS Water Services Corp. 7320 Valjean Ave, Van Nuys, CA. 91406
800-460-9011 Toll Free | 818-786-0600 Local/International | 818-786-2347 Fax | Public@apswater.com
---
Images may or may not be of actual product.

* Flat Rate UPS shipping when able to ship via UPS and is in the USA excluding Hawaii and Alaska.
Larger Items may not be able to ship via UPS, in that case freight charges will be quoted seperately.

10/22/2017 at 3:37:36 PM