Park International Polyglass Mineral Tanks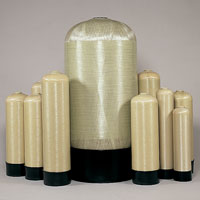 Park Mineral tanks are fiber wrapped and offer many years of trouble and corrosion free life. These tanks are used for water softeners carbon systems manganese greensand and many other water purification applications.

Park has been limiting the production on some sizes. Before ordering a Park International tank please check for availablitiy.

We use the Structual Tanks instead as they are more readilly available.