For Expert Technical and Customer service call us at 800-460-9011 : Need Quick Help? Try Ask Amy
| | |
| --- | --- |
| | Laboratory Equipment |

| | |
| --- | --- |
| | Laboratory Water |

| | |
| --- | --- |
| | Laboratory Filters |

| | |
| --- | --- |
| | Commercial / Residential Water |
INLINE FILTERS - CARBON - DEIONIZATION - PARTICULATE - BACTERIA
We provide our products and services direct to consumers as well as to distributors worldwide. All are welcome.
---
APS ULTRA Brand Lab Grade Inline Filters
List all 7 products in this group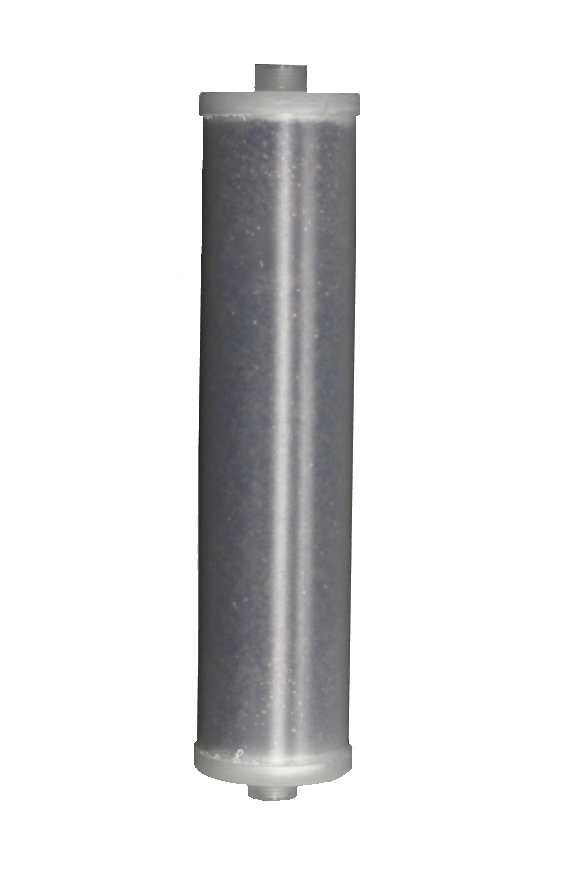 In this category we offer our house brand alternative to the Easy Cool filters that is manufactured in Ohio. The house "APS Ultra Brand" performs identically while offering substatial savings. You will find the Barnstead Easy Cool D50237 D50238 and D50247 Compatible replacement filters. We also offer additonal filtration choices to fit your exact need for a high quality laboratory grade inline filter.
---
Standard Inline Filters - Carbon - Deionization - Softening
List all 3 products in this group
In this section you will find just about every type of filter you would need for just about any application in a self contained product. With these filters you no longer need a filter housing. Here you will find carbon particulate Ion Exchange polyphosphate oxygen removal and many other different types of filter cartridges. We have replacements for most filter brands available. Since many suppliers private label other manufacturers products to make it harder for you to find alternate filters you might not find the exact catalog number or brand you are looking for here. Simply give us a call or e-mail us a picture of the filter you are looking for and we can help you match up an economic replacement filter that is perfectly suited to your exact application.

Other inline filters
---
Inline Casule Filters - Bacteria Removal
List the product in this group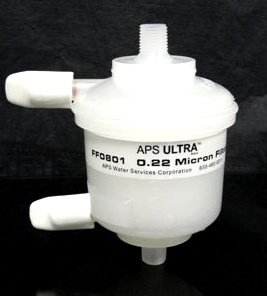 Capsule filters are used for the removal of bacteria and small particulates form water and other solutions. These filters have either a threaded or a hose barb connection.

Other inline filters
---
Inline Filters - 3 inch - Carbon - Deionization - Softening
List all 9 products in this group



In this section you will find just about every type of filter you would need for just about any application in a self contained product. With these filters you no longer need a filter housing. Here you will find carbon particulate Ion Exchange polyphosphate oxygen removal and many other different types of filter cartridges. We have replacements for most filter brands available. Since many suppliers private label other manufacturers products to make it harder for you to find alternate filters you might not find the exact catalog number or brand you are looking for here. Simply give us a call or e-mail us a picture of the filter you are looking for and we can help you match up an economic replacement filter that is perfectly suited to your exact application.

Other inline filters

---

Inline Filters - 4 inch - Carbon - Deionization - Softening

List all 8 products in this group



In this section you will find our exclusive high flow inline filters. These filters are designed as a stand alone filter and do not require a filter housing. These filters come with 1/4 inch inlet and outlet connections and can be linked together to produce very high grade ultrapure water. We have only listed the most popular but we can fill these filters with virtually and filtration media we carry. Please contact us for special requests.

Here we have listed the 20 inch and the 10 inch versions but we can provide you with a filter of almost any length. Call for details.

Other inline filters

Got Millipore?
Click Here
For Huge Savings




We Offer Over 28,000 Products






Rated "A+" with the BBB
27 years
Zero Complaints







Need Help?
818-786-0600

Best New Product


Quick Twist
Reverse Osmosis System
Great for Lab Water Pretreatment
or Great Drinking Water




APS Water Services Corp. 7320 Valjean Ave, Van Nuys, CA. 91406
800-460-9011 Toll Free | 818-786-0600 Local/International | 818-786-2347 Fax | Public@apswater.com


---






Images may or may not be of actual product.

* Flat Rate UPS shipping when able to ship via UPS and is in the USA excluding Hawaii and Alaska.
Larger Items may not be able to ship via UPS, in that case freight charges will be quoted seperately.

4/23/2018 at 10:34:41 AM