Purifier Cell Logic+ Class II Type A2 Biosafety Cabinet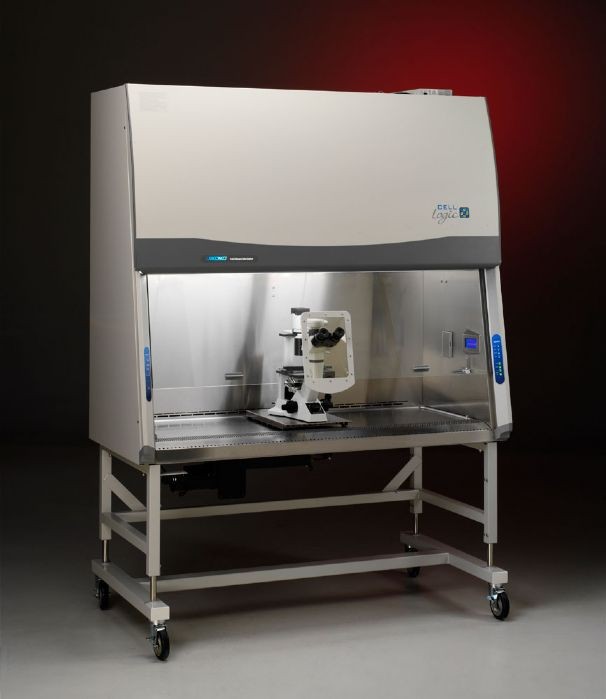 &nbsp&nbsp&nbsp
Purifier Cell Logic Class II, Type A2 Biosafety Cabinets have been replaced by newer Logic+ models.
They were specially designed with cell researchers in mind, while also providing protection from hazardous particulates such as agents that require Biosafety Level 1,2 or 3 containment.
Purifier Cell Logic Biosafety Cabinets featuring the Scope-Ready package option allow a user-supplied microscope to be integrated into the cabinet. The Pure-Vu Seal is a flexible, chemical-resistant clear eyepiece seal that prevents contaminants from escaping while also providing ergonomic visibility into the cabinet. Also part of the Scope-Ready package option is the Stand-Still Isolation Platform, which supports the microscope on the cabinet's work surface and reduces vibration by up to 300%.
Purifier Cell Logic Biosafety Cabinets featuring the Temp-Zone package option include a temperature-controlled area on the work surface, where warm or chilled samples may be transferred and kept at an optimum and uniform temperature. Easy-Clean Prop Rods allow for hands-free elevation of the work surface for ease of cleaning and access to the channels and drain.
These biological safety cabinets are designed to discharge HEPA-filtered exhaust air directly into the laboratory, or into an exhaust system through the optional Canopy Connection. When canopy-connected, the biosafety cabinets may be used for applications involving minute quantities of volatile toxic chemicals and tracer amounts of radionuclides as an adjunct to microbiological research.
List all LabConco Products