Celebrating 32 years providing high quality products and advice.
Our Local Time Is 8:50:44 PM.
Call us at 818-786-0600. We are here to help!
Introducing the Polaris Lab Water Systems
High Purity Water Made In The USA.
Click here for more info.
---
APS WATER Engineered Water Treatment Systems

APS WATER Engineered Systems exists to provide professional services related to planning, management and development of water systems at the highest level of technical excellence that is professional and ethical.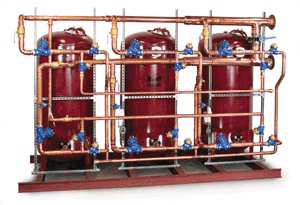 Whether your project is a low or high-rise office building, a shopping mall, hospital, hotel, college lab, casino.....APS WATER Engineered Systems can provide equipment for top or side mount softeners and filters, diaphragm valve nests, or hi-purity equipment for the most demanding of water system application requirements.

APS WATER Engineered Systems can assist you with job specifications, submittals, sales and engineering drawings, and sizing of the equipment. We can manufacture to unique specifications or use our in house engineering and CAD capabilities to develop a design that meets your specific requirements. With our dedication, you can be assured that APS WATER Engineered Systems will provide you with the support you deserve.




Let us show you how APS WATER Engineered Systems can provide you with the information and services you need to get the job done, and done right in a timely fashion.




Images are representative of the products. Images may or may not be of the actual product. If it is important e-mail us for an actual image if available.

* Flat Rate UPS shipping when able to ship via UPS and is in the USA excluding Hawaii and Alaska.
Larger Items may not be able to ship via UPS, in that case freight charges will be quoted seperately.
International shipping will be quoted after the order is placed. You will have the opportunity to cancel before we finalize your order.

Terms and conditions
Credit Application
Privacy Policy
List All Products