For Expert Technical and Customer service call us at 800-460-9011 : Need Quick Help? Try Ask Amy
| | |
| --- | --- |
| | Laboratory Equipment |

| | |
| --- | --- |
| | Laboratory Water |

| | |
| --- | --- |
| | Laboratory Filters |

| | |
| --- | --- |
| | Commercial / Residential Water |
LABORATORY EQUIPMENT
We provide our products and services direct to consumers as well as to distributors worldwide. All are welcome.
---
List 3 sub categories in this group &nbspList all 17 products in this group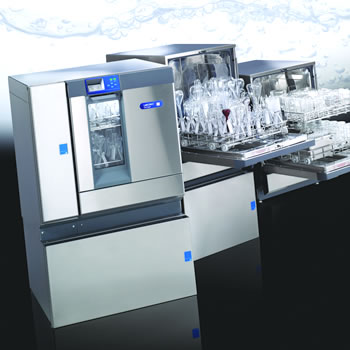 Labconco laboratory glassware washers have specialized features to meet the laboratory's demand for superior cleaning and convenience. SteamScrubber Glassware Washers have top and bottom racks that accommodate accessory inserts for a wide variety of glassware shapes and sizes primarily beakers and other wide-mouth glassware. FlaskScrubber Glassware Washers have a spindle rack that holds up to 36 pieces of primarily narrow-necked glassware such as volumetric flasks. FlaskScrubber Vantage Series Glassware Washers have additional monitoring and control features beneficial to contamination-sensitive research. SteamScrubber and FlaskScrubber Glassware Washers are available in undercounter and freestanding models. FlaskScrubber Vantage Series Glassware Washers are freestanding and can be easily converted to undercounter.

List all LabConco Products
---
List 6 sub categories in this group &nbspList all 358 products in this group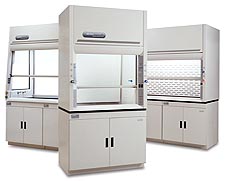 When it comes to laboratory fume hoods Labconco has the broadest selection in the market. Whether you need a light duty enclosure for nuisance vapors a sophisticated hood system for toxic fumes or specialized ventilation equipment for unique applications Labconco can offer a solution.

List all LabConco Products
---
List 14 sub categories in this group &nbspList all 136 products in this group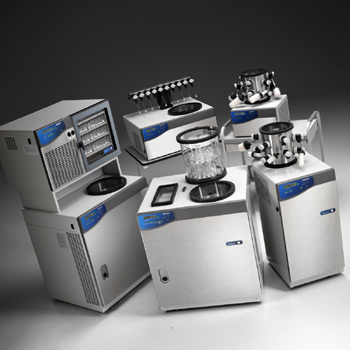 FreeZone Freeze Dry Systems were designed to handle the lyophilization needs of research and pilot plant laboratories. Benchtop and mobile console models are offered. Collectors that reach -50° C are available with capacities from 1 to 18 liters. Cascade systems in 2.5 6 and 12 liter collector capacities that reach -84° C are ideal for freeze drying samples with low eutectic temperatures. Below is a listing of freeze dry systems companion products and accessories products available from Labconco. Click on any product to find out more about it. If you are still unsure which freeze dry system is best for your application use the Advanced Product Search to help you narrow down your choices.

List all LabConco Products
---
List 3 sub categories in this group &nbspList all 59 products in this group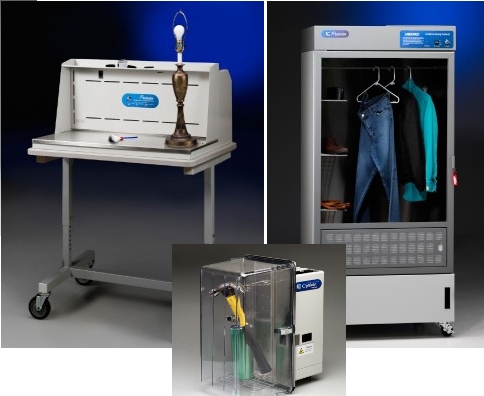 CApture Portable Fuming Systems quickly fix latent fingerprints at the crime scene using microburst or traditional CA fuming methods while protecting the user from hazardous fumes. The patented design combines all the components needed in one compact system: a heater to heat the Super Glue; a shatter-resistant clear protective fuming chamber to contain the fumes as they react with the latent prints; an exhaust blower; and particulate/carbon exhaust filter.

Protector Evidence Drying Cabinets provide a secure ventilated area to dry evidence such as clothing and bedding. The cabinets' HEPA and carbon filtered exhaust protects personnel from exposure to biohazards while eliminating odors. The lockable cabinet maintains the chain of custody. Models are available with a key-activated ultraviolet light that provides secondary disinfection of the interior between cases to prevent cross contamination ensuring integrity of samples for DNA testing. Other models include a washdown system consisting of a spray nozzle and built-in water pump to aid clean up after the cabinet has been disinfected. Floor-mounted and benchtop models are available.

Protector Downdraft Powder Stations keep users safe from dust and powders during fingerprint processing. These open-sided open-top work stations provide unrestricted operator movement. A HEPA filter traps airborne particles and powders in the air.
---
ScrubAir Pipette Washer & Dryers
List all 13 products in this group



The ScrubAir Pipette Washer/Dryer saves 98% on water and takes 85% less time to use.

Compared to traditional siphoning washing rinsing and oven drying the ScrubAir consumes less water time and money requiring as little as 3 1/4 hours to wash rinse and dry up to 60 pipettes compared to 23 hours or more with the traditional method. Eco-friendly the ScrubAir Standard Wash Cycle uses only 12.5 L of tap or pure water compared to 600 L used with a siphoning method. Three cycle programs are factory-set but may be user-modified. Start time may be delayed up to 8 hours. The LCD display shows both the cycle segment and total time remaining.


Saves water time and money
Automated requires far less glassware handling than traditional methods
Fast and thorough cleaning with percolating action
Programmable cycle settings including delayed start.

---

Uncategorized LabConco Products

List all 3517 products in this group



We offer the complete line of LabConco products. In this section you will find all the LabConco Products we have not yet put into categories. If you know your part number you are looking for you can simply enter it into the search to find it.

You can also call us and we can help you directly.

Got Millipore?
Click Here
For Huge Savings




We Offer Over 28,000 Products






Rated "A+" with the BBB
27 years
Zero Complaints







Need Help?
818-786-0600

Best New Product


Quick Twist
Reverse Osmosis System
Great for Lab Water Pretreatment
or Great Drinking Water




APS Water Services Corp. 7320 Valjean Ave, Van Nuys, CA. 91406
800-460-9011 Toll Free | 818-786-0600 Local/International | 818-786-2347 Fax | Public@apswater.com


---






Images may or may not be of actual product.

* Flat Rate UPS shipping when able to ship via UPS and is in the USA excluding Hawaii and Alaska.
Larger Items may not be able to ship via UPS, in that case freight charges will be quoted seperately.

4/19/2018 at 2:32:54 PM

Tech Articles



Terms and conditions
Credit Application

Privacy Policy


Tags : here | find | types | laboratory | equipment. | includes | everything | fume | hoods | glassware | laboratory | water | systems. | labconco | equipment | filter | products. | currently

Laboratory Equipment


Clack is a registered trademark of Clack corporation



---