Celebrating 32 years providing high quality products and advice.
Our Local Time Is 4:36:37 AM.
Call us at 818-786-0600. We are here to help!
ON SALE NOW
Introducing the Polaris Lab Water Systems
High Purity Water Made In The USA.
Click here for more info.
---
APS WATER Whole House Filtration Systems
At APS WATER, our Filter Systems are designed with your needs in mind and can be configured for manual, semi-automatic, or full-automatic operation. We custom tailor your system to provide you with the convenience you want while giving you the performance and durability you need for all of your individual application requirements. Specifying and sizing of the correct pressure tanks, valves, and accurate filter media, APS WATER Filter Systems can suit the most demanding of water filtration requirements.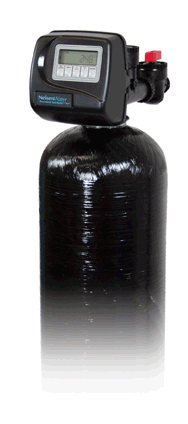 APS WATER Filter Systems are designed for residential or commercial applications requiring treated water for turbidity removal, iron removal, or taste and odor control, at flow rates up to 280 gpm. With a wide variety of filter medias available, Nelsen can manufacture to the your specifications, the water filtration system needed, in single or multiple tank configurations. APS WATER Filter Systems are always custom designed and built for each and every client to provide years of trouble free service, even in the most demanding applications. By sizing and matching the correct control valves, pressure vessels and media, removal of many unwanted minerals, chemicals, tastes and odors or bacteria can effectively be achieved.

For Even Larger Applications...

Using our in-house engineering and CAD capabilities we can develop a design that meets your specific requirements. With our dedication, you can be assured that APS WATER Engineered Systems will provide you with the support you deserve.

Many water supplies, municipal and groundwater, contain iron, rust, suspended particles, dissolved minerals, sediment as well as unpleasant odors. Industries large and small rely on water for processes such as cooling, heating, cleaning or rinsing as well as consumption. Slime and scale form on pipes, boilers, heat exchangers and cooling towers reducing the heat transfer capabilities of a system as well as increasing the cost of operating the system. APS WATER Filtration Systems are designed to reduce or eliminate these unwanted contaminants and increase process efficiency, saving money now and in the years ahead.




Let APS WATER help with your most demanding water treatment applications. Call us toll free at 800-460-9011 or e-mail your APS WATER representative, today.  


Images are representative of the products. Images may or may not be of the actual product. If it is important e-mail us for an actual image if available.

* Flat Rate UPS shipping when able to ship via UPS and is in the USA excluding Hawaii and Alaska.
Larger Items may not be able to ship via UPS, in that case freight charges will be quoted seperately.
International shipping will be quoted after the order is placed. You will have the opportunity to cancel before we finalize your order.

Terms and conditions
Credit Application
Privacy Policy
List All Products