Celebrating 32 years providing high quality products and advice.
Our Local Time Is 9:06:39 AM.
Call us at 818-786-0600. We are here to help!
ON SALE NOW
Introducing the Polaris Lab Water Systems
High Purity Water Made In The USA.
Click here for more info.
---
Can a pressure bladder tank be installed sideways
Question;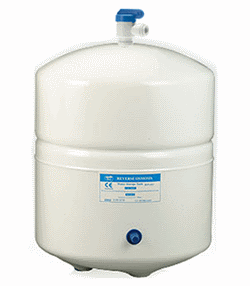 I have this model installed under my house in a horizontal position. It is just over 3 years old but has apparently failed as the tank is filled with water and the pump is cycling on and off every time we run some water.

Is the horizontal installation of this model a factor to be considered or will it perform the same installed horizontally or vertically?

Answer;

Yes it is a factor, the tanks are designed to sit air stem up or air stem down.

Sitting a vertical tank horizontally puts more pressure on the lower parts of the bladder and can cause early failure. If it is full of water at the air stem, then you did rupture the bladder.

There are tanks designed to run sideways.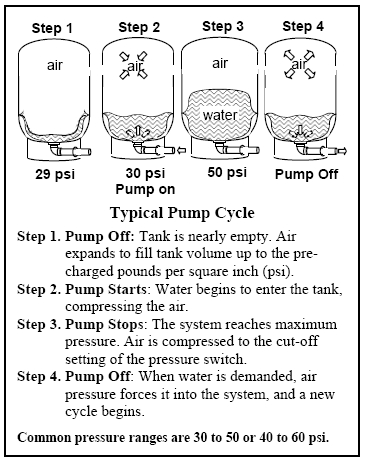 Also see :


Images are representative of the products. Images may or may not be of the actual product. If it is important e-mail us for an actual image if available.

* Flat Rate UPS shipping when able to ship via UPS and is in the USA excluding Hawaii and Alaska.
Larger Items may not be able to ship via UPS, in that case freight charges will be quoted seperately.
International shipping will be quoted after the order is placed. You will have the opportunity to cancel before we finalize your order.

Terms and conditions
Credit Application
Privacy Policy
List All Products