Need a New Laboratory Water System?
We have many to choose from. We can save you thousands on
Complete Systems and replacement filters for most brands.
---
Reverse Osmosis
---
---
Pushing water through a semi permeable membrane using external pressure is known as reverse osmosis.

Most water impurities do not pass through the membrane, which has a molecular weight cut off in the 300 Dalton range.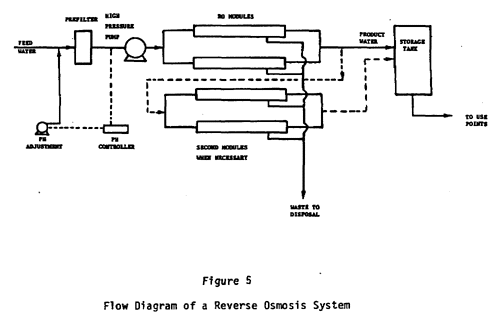 The impurities collect on the membrane surface and are flushed to the drain.

A popular pre-treatment before distillation, or deionazation systems, reverse osmosis can also be used to purify water for general use such as glass and plasticware washing.

---
Primer: Lab Water Purification Technologies
Images are representative of the products. Images may or may not be of the actual product. If it is important e-mail us for an actual image if available.

* Flat Rate UPS shipping when able to ship via UPS and is in the USA excluding Hawaii and Alaska.
Larger Items may not be able to ship via UPS, in that case freight charges will be quoted seperately.
International shipping will be quoted after the order is placed. You will have the opportunity to cancel before we finalize your order.

Terms and conditions
Credit Application
Privacy Policy
List All Products