Ahlstrom Specialty Analytical Filter Paper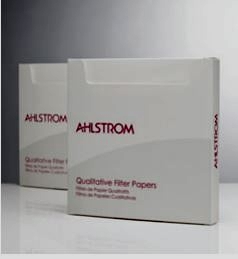 Ahlstrom offers specialty products for the scientific industry. Many products were designed alongside the researchers doing test development in order to provide the necessary performance characteristics.

Ahlstrom manufactures high quality analytical filter papers for use in specialty end use applications. These custom designed qualitative grades are manufactured from top quality cotton linters using ultra-pure reverse-osmosis water. Ahlstrom specialty analytical filter papers include pleated and non-pleated grades and are found in applications such as seed asphalt and beer testing. All grades are manufactured in a strictly controlled environment that ensures high uniformity and high purity from filter to filter.