Ahlstrom Extraction Thimbles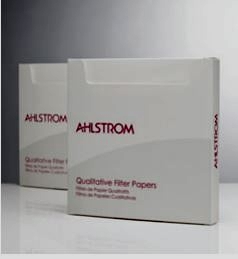 High purity cellulose extraction thimbles as sample reservoirs for Soxhlet extractions. Walls are approximately 1.5 mm thick and have been found to perform satisfactorily in applications requiring either a single or double wall thickness.

Glass thimbles are used to sample dust particles and aerosols from gaseous streams in the analytical registration of environmental pollution and for Soxhlet extractions requiring solvents too aggressive for cellulose thimbles. Maximum operating temperature of 500 decrees Celsius.

Quartz thimbles are used for emission testing in high temperature environments. Maximum operating temperature of 900 degrees Celsius.