| | |
| --- | --- |
| | Laboratory Equipment |

| | |
| --- | --- |
| | Laboratory Water |

| | |
| --- | --- |
| | Laboratory Filters |

| | |
| --- | --- |
| | Commercial / Residential Water |
MYRON-L WARTER PURIFICATION INSTRUMENTS
We provide our products and services direct to consumers as well as to distributors worldwide. All are welcome.
---
List 2 sub categories in this group &nbspList all 10 products in this group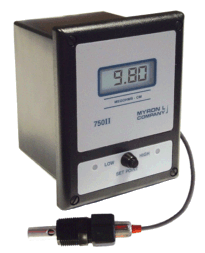 A collection of the popular Myron-L panel and wall mount meters for the measuremeant of conductiviy resistiviity and pH of water.

Other Monitoring Equipment
---
Myron L Ultrameters
List all 2 products in this group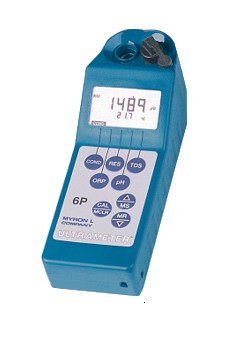 While priced like affordable single parameter instruments the Ultrameter does the job of three four or even six instruments. All Ultrameters models deliver performance of 1% of reading. This high level of accuracy has been achieved through advanced four-electrode conductivity cell technology a unique pH/ORP sensor and powerful microprocessor-based circuitry. The full four-digit LCD ensures resolution levels never before possible in such affordable instruments.
---
Model EP
List the product in this group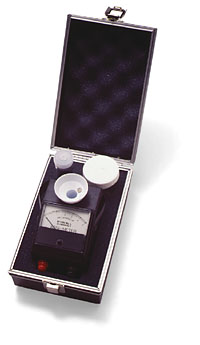 The most versatile of all DS Meters this instrument is capable of testing both ultra pure and ocean waters... and everything in between! It has five conductivity ranges for easy readability. The most sensitive range includes resistivity equivalents making it ideal for DI water systems. (.5 5 50 500 5000 Micromhos 2-30 megohms
---
DS and pDS Meters- Conductivity TDS and pH instruments
List all 22 products in this group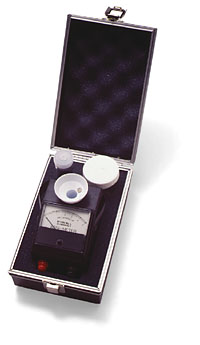 Myron L Company has two proven ways to measure such impurities. DS Meters provide fast accurate on-the-spot measurement of total dissolved solids (TDS or conductivity. pDS Metes test conductivity or TDS plus pH. Readings from their highly stable circuitry help prevent equipment damage assure product quality and verify in-line instrumentation in a wide range of applications. And press the rubber button ppm/TDS is immediately indicated on the color-coded scale.
---
Myron L Techpro Water Testing Meter
List all 2 products in this group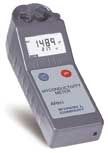 Obtain reliable and accurate measurements of your water source with the value-priced TechPro Series Instruments. Ideal for water treatment testing as well as other industrial commercial testing and applications. All three models are designed with internal electrodes to prevent breakage and prolong the electrodes useful life. The rugged and water resistant case protects the electronics of the instrument and fits comfortably in your hand. All TechPro models feature auto shut-off to prolong battery life.
---
Myron L Model EP11/pH
List all 2 products in this group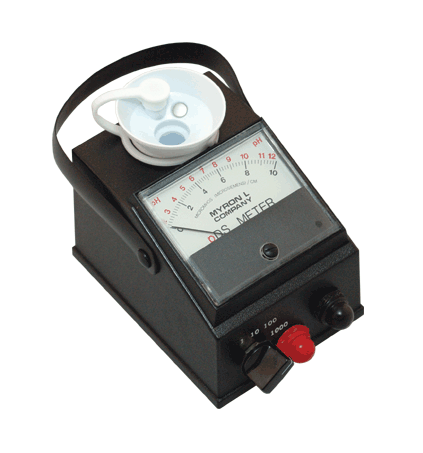 Our most popular pDs model features four conductivity ranges and a 2-12pH range 0-10 100 1000 10000 micromhos/microsiemens; 2-12pH.
---
Replacement pH Sensors
List all 3 products in this group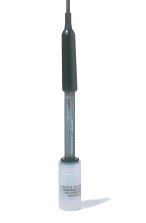 High quality replacement probes are necessary for maintaining accurate readings. Replacement probes can be found here for Myron-L EP TechPro and Ultrameter.
---
NIST Certified Calibration Solutions
List all 4 products in this group

NIST (National Institute and Standards and Technology Certification- All conductivity and pH solutions used in factory calibrations are NIST Traceable. Written certification of factory NIST calibration of instruments and/or NIST traceability of conductivity and pH solutions are available at listed prices.
---
Calibration Standards
List all 6 products in this group

Mryon L DS pDS Techpro and Ultrameter are factory calibrated with NIST traceable standard solutions having specific conductivity/TDS values. Myron L Company Standard Solutions are made under strictly controlled conditions using reagent grade salts. These are mixed with deionized water having a resistivity of at least 5 megohm-cm purity. Myron L Company Standard Solutions are accurate within 1.0% of potassium chloride reference solutions. These solutions are traceable to National Institute of Standards of Technology Primary Solutions. The following conductivity standard solution and pH buffers are used for factory calibration. Regular use of these solutions is recommended for greatest instrument accuracy. Frequency of conductivity recalibration depends upon use but once every three months should be sufficient for an instrument used daily. pH models should be recalibrated with pH 7 buffer every 1-2 weeks with 4 and 10 buffers every 6-80 weeks. pH buffers and standard solutions available in quart and gallon plastic bottles ready to use.
---
Myron L Instrument Carrying Cases
List all 5 products in this group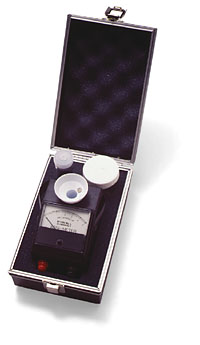 Instrument carrying cases offered for DS/ pDS meters also with standard buffers Hard Foam with solutions TechPro Ultrameter or Soft case with belt clip- TechPro Ultrameter
---
Model EP-10
---

RO Meters

List all 5 products in this group



This compact instrument has been designed specifically to demonstrate and test POU reverse osmosis or distillation systems. By measuring electrical conductivity it will quickly determine the parts per million/Total Dissolved Solids (ppm/TDS of any drinking water. Simply pour the sample into a permanent cell cup and press the rubber protected button. Ppm/TDS is immediately on the color-coated scale. Models without the color band dial are also available. No temperature adjustments needed.

Got Millipore?
Click Here
For Huge Savings

We Offer Over 28,000 Products






Rated "A+" with the BBB
27 years
Zero Complaints







Need Help?
818-786-0600





Best New Product


Quick Twist
Reverse Osmosis System
Great for Lab Water Pretreatment
or Great Drinking Water




APS Water Services Corp. 7320 Valjean Ave, Van Nuys, CA. 91406
800-460-9011 Toll Free | 818-786-0600 Local/International | 818-786-2347 Fax | Public@apswater.com


---






Images may or may not be of actual product.

* Flat Rate UPS shipping when able to ship via UPS and is in the USA excluding Hawaii and Alaska.
Larger Items may not be able to ship via UPS, in that case freight charges will be quoted seperately.

4/27/2018 at 1:29:00 AM

Tech Articles



Terms and conditions
Credit Application

Privacy Policy


Tags : myron-l meter | Myron-L EP Meter | Conductivity meter | resistivity meter | ph meter | Myron-L ultrameter | Water measuring | water test | nist calibration | nist standards

Myron L Warter Purification Instruments


Clack is a registered trademark of Clack corporation



---