| | |
| --- | --- |
| | Laboratory Equipment |

| | |
| --- | --- |
| | Laboratory Water |

| | |
| --- | --- |
| | Laboratory Filters |

| | |
| --- | --- |
| | Commercial / Residential Water |
BEST WATER TREATMENT CHEMICALS
We provide our products and services direct to consumers as well as to distributors worldwide. All are welcome.
---
List 2 sub categories in this group &nbspList all 7 products in this group



Res-Up Cleaner is formulated to penetrate bead pores and loosen up and float away iron and other impurities. Res-Up Cleaner will also keep softener components and control valve parts free of build-ups which impair proper functions.
---
Pro-Rust Out
List all 3 products in this group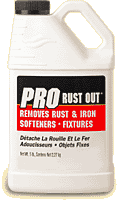 Pro-Rust Out chemically removes iron and rust build-up that coats the resin beds and fouls the softener. This iron build-up is not totally removed during normal regeneration of a water softener. Using Pro-Rust Out in a water softener will eliminate rust and foreign matter from the resin bed. This increases the life of the softener and reduces rust staining on household fixtures and other surfaces. Use regularly as preventative maintenance to ensure the softening and recharging efficiency of the softener's resin bed.
---
Pro Hydrogen Peroxide
List the product in this group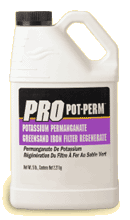 This seven percent Hydrogen Peroxide solution quickly oxidizes Iron Hydrogen Sulfide and Manganese. Feed with a peristaltic feed pump or a Chemtech 100 series feeder with a degas valve. Seven percent Hydrogen Peroxide is a non-hazardous product.

Chemical Feed Pumps
---
Pro-Tub and Tile
List the product in this group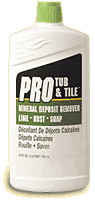 Pro-Tub and Tile is a non-abrasive liquid which is formulated to dissolve lime rust soap and other crusty build-up caused by minerals found in water. It is a fast acting special formula that can be used in a variety of places: tubs sinks tile toilets showers faucets cookware humidifiers fiberglass boats washing/dishwashing machines etc. The thick liquid breaks down stains and deposits which can be easily brushed and rinsed away.
---
Soda Ash - for pH adjustment
List all 3 products in this group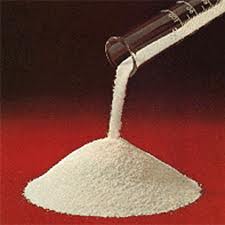 When injected into a water system with a chemical feed pump soda ash will neutralize acid water and eliminate corrosion problems. Also used as a cleaner for Tannin type water softeners.

Chemical Feed Pumps
---
Pro-Pot Perm Potassium Permanganate
List all 3 products in this group



Pro-Pot Perm is a strong oxidizing agent. It converts dissolved iron and/or manganese into insoluble oxides which can be easily removed by filtration. Pro-Pot Perm regenerates and oxidizes greens and iron filter media. While there are many methods of introducing permanganate to the filter one method is to make a solution and apply automatically or manually at regular intervals.

Manganese Greensand Systems

---

Pro-Liquid Rust Out

List the product in this group



Pro-Liquid Rust Out is an easy way to remove rust and iron stains. The spray dissolves the rust which is then easily removed with water. It is effective even on the toughest stains but is much safer than traditional liquid rust removers. Pro-Liquid Rust Out easily cleans rust from tubs sinks tile toilets brick stone concrete siding etc. It is also a safe effective way to remove stains from white and colorfast clothing and carpet.

Got Millipore?
Click Here
For Huge Savings

We Offer Over 28,000 Products






Rated "A+" with the BBB
27 years
Zero Complaints







Need Help?
818-786-0600





Best New Product


Quick Twist
Reverse Osmosis System
Great for Lab Water Pretreatment
or Great Drinking Water




APS Water Services Corp. 7320 Valjean Ave, Van Nuys, CA. 91406
800-460-9011 Toll Free | 818-786-0600 Local/International | 818-786-2347 Fax | Public@apswater.com


---






Images may or may not be of actual product.

* Flat Rate UPS shipping when able to ship via UPS and is in the USA excluding Hawaii and Alaska.
Larger Items may not be able to ship via UPS, in that case freight charges will be quoted seperately.

4/27/2018 at 1:15:30 AM

Tech Articles



Terms and conditions
Credit Application

Privacy Policy


Tags : water treatment chemicals | water chemicals | resin cleaners | resup | res care | pro rust out | res-up | hydrogen peroxide | soda ash | Potassium Permanganate | Liquid Rust Out

Best Water Treatment Chemicals


Clack is a registered trademark of Clack corporation



---