APS WATER
Products For Science and Homes
800-460-9011 Toll Free
818-786-0600 local/International
818-786-2347 Fax

| | |
| --- | --- |
| | Laboratory Equipment |

| | |
| --- | --- |
| | Laboratory Water |

| | |
| --- | --- |
| | Laboratory Filters |

| | |
| --- | --- |
| | Commercial / Residential Water |
SPECIALTY CARTRIDGE FILTERS
We provide our products and services direct to consumers as well as to distributors worldwide. All are welcome.
---
List 5 sub categories in this group &nbspList all 23 products in this group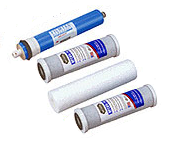 Whether it is for taste and odor applications or chlorine removal these Carbon cartridges are the ideal choice. Premium carbons are available in coal and coconut shell GAC and can be pH stabilized with an acid wash rinse.
---
List 4 sub categories in this group &nbspList all 18 products in this group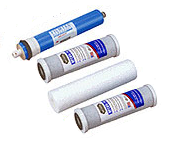 Used in combination with Activated Carbon KDF can significantly extend the life of filter cartridges. KDF is an oxidation-reduction (redox) media that removes chlorine hydrogen sulfide and many other contaminants. KDF is available in several varieties for specific applications.
---
Arsenic Removal Filters
List all 4 products in this group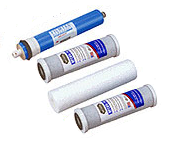 Arsenic is a known carcinogen increasing the risk of cancer even at very low concentrations. Arsenic occurs naturally in many groundwaters throughout the USA less commonly in surface waters. With the recent passage of new limits restricting arsenic levels in potable water many public water supplies require arsenic reduction prior to use. Although there are many treatment technologies available for arsenic reduction one of the simplest methods is to use an arsenic selective adsorbent media.

These filters provides effective Arsenic reduction by utilizing advanced media technology of ASM-10-HP Arsenic selective media has unsurpassed capacity and is effective over the entire pH range of potable water. In cartridge form these Arsenic Removal filters are an ideal choice for POU applications requiring EPA compliance of less than 10 ppb of arsenic.

Series Overview - These cartridges are double-open end cartridges that fit standard residential and industrial housings. Cartridges are available in 2-1/2'' and 4-1/2'' diameters and 10'' and 20'' lengths. Using premium Resintech media and offering oversized cartridge cavities These filter cartridges provide the best in water purification and filtration.

More information about Arsenic
---
Chromium Selective Filters
List all 4 products in this group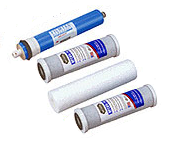 Hexavalent chromium has been found in many potable water supplies. An environmental group that analyzed the drinking water in 35 cities across the United States including Bethesda and Washington found that most contained hexavalent chromium a probable carcinogen that was made famous by the film 'Erin Brockovich.'

Water in the News
---
Perchlorate Selective Filters
List all 4 products in this group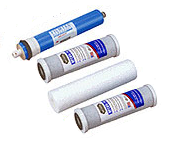 Perchlorate is a common contaminant of fertilizer and is also used in the Aerospace industry. Perchlorate is a highly mobile anion and quickly finds its way into ground waters. Perchlorate is known to increase risk of stomach tumors and contribute to other health issues most states have set very low limits for perchlorate in drinking water.

These high quaity filter cartridges are manufactured using advanced gel type perchlorate selective strong base anion resin (tributylamine groups) to aid in the reduction or removal of perchlorate contamination
---
List 8 sub categories in this group &nbspList all 30 products in this group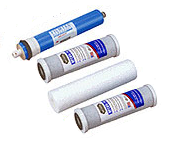 Deionization cartridges provide solutions for variety of applications that need the removal of ionic contaminants. Cartridges with mixed bed resins provide better than 16 megohm-cm quality water for ultra pure needs. Ultra pure cartridges are offered in standard color changing low odor or low TOC mixed bed resins. For applications of general ionic reduction and extended cartridge life layered bed cartridges are offered in twin bed and high capacity configurations.
---
Hardness And Iron Removal Cartridge Filters
List all 4 products in this group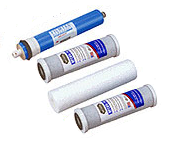 These filters will remove hardness by replacing calcium and magnesium for sodium in water. In addidtion Iron is attracted to the resin by adsorbsion. These filters are perfect for humidifiers enviromental chambers or any low volume application requiring scale formation reduction.

For larger flow demand such as residential application you would be better off using a self regenerating and backwashing system.
---
List 2 sub categories in this group &nbspList all 8 products in this group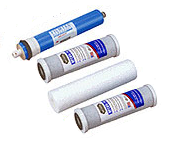 The effluents of many industrial processes as well as surface water and groundwater from historically polluted sites often contain unacceptably high levels of Mercury and other toxic trace metals. Although inorganic Hg itself is not bioaccumulative it is readily converted to methyl mercury in the ambient environment and so should be removed before discharge. The U.S. EPA has identified mercury-contaminated groundwater and surface water as areas of particular concern and has emphasized development of innovative robust extraction technologies.

These filter use a special macroporous cation exchange resin with thiouronium functional groups. This resin has chelating properties for mercury and for noble metals when they are present as free cations.


---
AGC-PG - Plating Grade Carbon - Organic And Solvent Control
List all 4 products in this group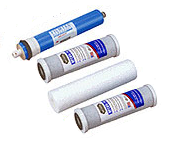 ---
Precious Metal Reclamation - Anionic Metal Complexes - Uranium Removal Filters
List all 4 products in this group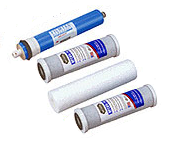 ---
Calcor - Low pH Correction Filters
List all 4 products in this group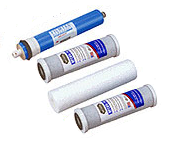 A Calcor filter in an excelent solution for correcting low pH conditions when you do not want to invest in a larger and more expensive system. This filter uses Calcium Carbonate to buffer acids and Carbon Dioxide in water to raise pH to acceptable levels above 7.0.
---
Phosphate - Sequestering - Scale Inhibitor Filters
List all 4 products in this group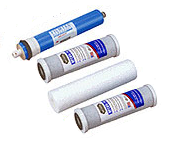 ---
Phosphate And Acid-Washed Coconut Shell - Scale - Taste - Odor Control Filters
List all 8 products in this group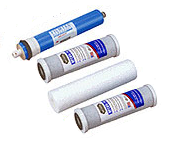 ---
Nitrate Selective Filters
List all 4 products in this group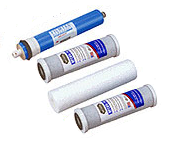 ---
Tannin And Organic Removal Filters
List all 4 products in this group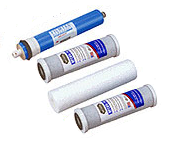 ---
Heavy Metals Control Filters
List all 4 products in this group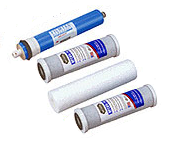 ---
Heavy Metal - Taste And Odor - Organics Removal
List all 4 products in this group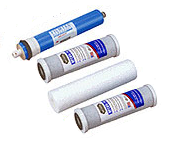 ---
30 Percent Calcor - 70 Percent Carbon - Low pH Correction - Taste And Odor Control
List all 4 products in this group



---

Fluoride Removal Filters

Got Millipore?
Click Here
For Huge Savings




We Offer Over 28,000 Products






Rated "A+" with the BBB
27 years
Zero Complaints







Need Help?
818-786-0600

Dialysis Product


Myron L D-1
Dialysate Meter
Great for all Dialysis Centers



Best New Product


Quick Twist
Reverse Osmosis System
Great for Lab Water Pretreatment
or Great Drinking Water



Got Well Water?
Sentry
Complete Treatment System
Own your own Municipal
Water Treatment Plant




APS Water Services Corp. 7320 Valjean Ave, Van Nuys, CA. 91406
800-460-9011 Toll Free | 818-786-0600 Local/International | 818-786-2347 Fax | Public@apswater.com


---






Images may or may not be of actual product.

* Flat Rate UPS shipping when able to ship via UPS and is in the USA excluding Hawaii and Alaska.
Larger Items may not be able to ship via UPS, in that case freight charges will be quoted seperately.

2/19/2018 at 11:33:07 PM

Tech Articles



Terms and conditions
Credit Application

Privacy Policy


Tags : specialty | cartridges | utilize | premium | ion | exchange | resins | specialty | absorbents | wide | variety | contaminants. | available | 4 | common | sizes | fit | standard | filter |

Specialty Cartridge Filters


Clack is a registered trademark of Clack corporation



---