Manganese greensand and Mang Ox media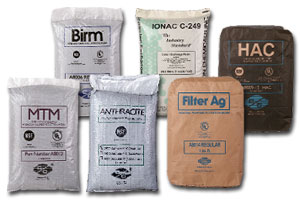 &nbsp&nbsp&nbsp
In this section you will find filtration media for the reduction of iron and hydrogen sulfide (rotten egg smell) . Manganese greensand is the single best method for removing these contaminants in higher concentrations and when other filter media will not quite work. Manganese greensand is regenerated with potassium permanganate.

Tech Info : Manganese Greensand Media
How Much Media do you need?