APS WATER
Products For Science and Homes
800-460-9011 Toll Free
818-786-0600 local/International
818-786-2347 Fax

| | |
| --- | --- |
| | Laboratory Equipment |

| | |
| --- | --- |
| | Laboratory Water |

| | |
| --- | --- |
| | Laboratory Filters |

| | |
| --- | --- |
| | Commercial / Residential Water |
PENTEK AMETEK BIG BLUE - 10 INCH - WHOLE HOUSE FILTER HOUSING - 1 INCH IO - HD-10
We provide our products and services direct to consumers as well as to distributors worldwide. All are welcome.
Product Information Sheet
---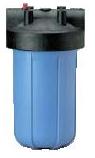 Product Name :
Pentek Ametek Big Blue - 10 Inch - Whole House Filter Housing - 1 inch IO
Catalog ID :
HD-10
Our Price :
$55.80
Retail Price :
$78.12


Description

Big Blue 1 inch inlet and outlet - 10 inch length, Blue Color



This is one of our most popular filter housings. This high flow housing offers a larger size that can allow up to 35 gpm for particulate removal and up to 7 gpm for deionization, chlorine removal and most otther type filter media.

Available in 1 inch and 1-1/2 inch NPT. Excellent as a whole house filters or wherever larger flow rates are necessary.

Relief button on cap allows venting of the pressure for easier filter change outs.

This housing has a special Mounting bracket head that allows for wall mount installation using single or multiple housing brackets. This Uses 4-1/2 inch diameter cartrdges for flow rates up to 35 gpm. Also available in a Big Blue 20 inch version for high flow rates and bigger filters that allow for less frequent filter changes.

Sediment filters for these housings. Laboratory grade filters for these housings.

Pentek - Ametek Brand Filters for this housing




Related Categories



HD-10 - Pentek Ametek Big Blue - 10 Inch - Whole House Filter Housing - 1 inch IO - $55.80
Got Millipore?
Click Here
For Huge Savings
We Offer Over 28,000 Products

Rated "A+" with the BBB

26 years
Zero Complaints


Need Help?
818-786-0600
Dialysis Product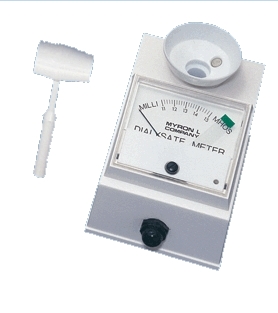 Myron L D-1
Dialysate Meter
Great for all Dialysis Centers
Best New Product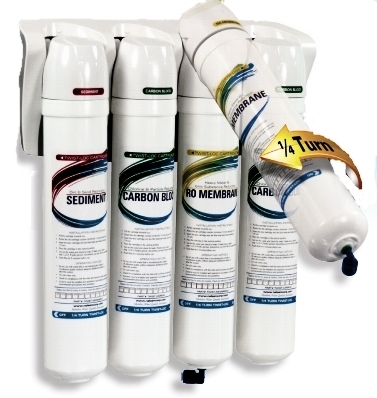 Quick Twist
Reverse Osmosis System
Great for Lab Water Pretreatment
or Great Drinking Water
Got Well Water?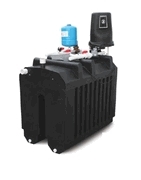 Sentry
Complete Treatment System
Own your own Municipal
Water Treatment Plant

APS Water Services Corp. 7320 Valjean Ave, Van Nuys, CA. 91406
800-460-9011 Toll Free | 818-786-0600 Local/International | 818-786-2347 Fax | Public@apswater.com
---
Images may or may not be of actual product.

* Flat Rate UPS shipping when able to ship via UPS and is in the USA excluding Hawaii and Alaska.
Larger Items may not be able to ship via UPS, in that case freight charges will be quoted seperately.

12/12/2017 at 11:32:58 AM
Tech Articles



Terms and conditions
Credit Application

Privacy Policy


Tags : pentek | ametekbig | blue | 10 | inch | whole | house | filter | housing | 1 | inch | io | big | blue | 1 | inch | inlet | and | outlet | 10 | inch | length | blue | color

Pentek Ametek Big Blue - 10 Inch - Whole House Filter Housing - 1 inch IO - HD-10 - Low Prices




Clack is a registered trademark of Clack corporation


---