APS WATER
Products For Science and Homes
Call Us Anytime
800-460-9011
| | |
| --- | --- |
| | Laboratory Equipment |

| | |
| --- | --- |
| | Laboratory Water |

| | |
| --- | --- |
| | Laboratory Filters |

| | |
| --- | --- |
| | Commercial / Residential Water |
---
List 2 sub categories in this group &nbspList all 17 products in this group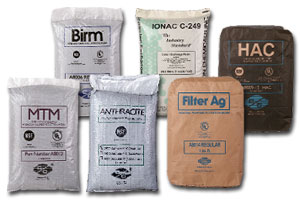 Hard water is very common in many areas of the world. Hard water causes scale to form in pipes plumbing fixtures and kitchen appliances. Soap reacts with hard water to form a curd and hard water can also cause skin flaking and irritation. More soap or detergent is needed when washing or laundering with hard water. Hardness is primarily caused by the dissolved chemical compounds of calcium and magnesium. The amount of hardness is expressed in milligrams per liter (mg/L or grain per gallon (gpg as calcium carbonate.

If your softener is not working properly you may just need to change the resin and save a lot of money.

Which water softener resin do you need?
How Much Media do you need?
How To Change Resin In a Water Softener

---
Mixed Bed Ion Exchange Resin
List all 5 products in this group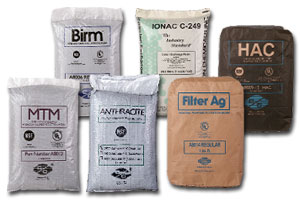 Mixed Bed ion exchange resin is used for the production of pure water. By combining special ratios of cation and anion resin we are able to purify water to very pure levels. Mixed Bed resins are used for producing water that is free of dissolved mineral and is used for many applications including steam production laboratory and pharmaceutical grade water spot free car wash and many other applications requiring pure water.

How Much Media do you need?

To negotiate a bulk purchase of 10 Ft3 or more please call 800-460-9011.
---
List 3 sub categories in this group &nbspList all 18 products in this group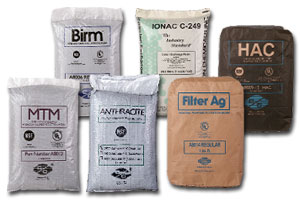 We carry to complete line of Purolite High Quality Ion Exchange Resins. As a numbr one brand of resin you can expect exacting quality backup up by superb technical service. In this section you will find all type of Purolite brand ion exchange resins.

Buying in bulk? (over 40 ft3 Call us for even better pricing.

How Much Media do you need?
---
Cation Exchange Resin
List all 10 products in this group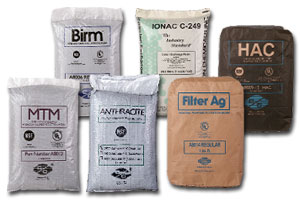 Cation exchange resin is also known as cation deionization resin or water softener resin depending on how it is chemically charged.

Cation (Cat-Ion resin in the sodium (Na- form is used to soften water by trading calcium (ca and magnesium (mg for sodium (na . Cation resin in the hydrogen (H form the resin is used to trade all positively charged ions in water for hydrogen. (when used with Anion Resin (OH it makes pure water. H_OH = Pure H20.

Related Articles
How Much Media do you need?
How To Change Resin In a Water Softener
All About Water Softeners
---
Tannin Removal Resins
List all 7 products in this group



Tannin resin is often mixed with softening resin which reduces the amount of space required by the equipment and reduces the cost of the system. This type of design has performed satisfactorily in many areas. However during the regeneration the salt will displace calcium from the cation resin and potentially alkalinity from the anion/tannin resin which can promote calcium carbonate precipitation. It can be seen as a white precipitate in the resin bed and a coating on the drain line. Pressure drop through the system or a milky-white substance in the backwash water are indicators of precipitation.

It is best practice to run Tannin resins in a separate water softener that follows a traditional water softener.

How Much Media do you need?

---

Anion Resins

List all 15 products in this group



Anion exchange resin is also known as anion deionization resin or dealkalizer resin depending on how it is chemically charged.

Anion resin in the chloride (Cl- form is used to dealkalize water by trading carbonate for chloride. Anion resin in the hydroxyl (OH form the resin is used to trade all negatively charged ions in water for hydroxyl. (when used with cation H_OH = Pure H20.

How Much Media do you need?

Got Millipore?
Click Here
For Huge Savings




We Offer Over 28,000 Products






Rated "A+" with the BBB
26 years
Zero Complaints







Need Help?
818-786-0600

Dialysis Product


Myron L D-1
Dialysate Meter
Great for all Dialysis Centers



Best New Product


Quick Twist
Reverse Osmosis System
Great for Lab Water Pretreatment
or Great Drinking Water



Got Well Water?
Sentry
Complete Treatment System
Own your own Municipal
Water Treatment Plant




APS Water Services Corp. 7320 Valjean Ave, Van Nuys, CA. 91406
800-460-9011 Toll Free | 818-786-0600 Local/International | 818-786-2347 Fax | Public@apswater.com


---






Images may or may not be of actual product.

* Flat Rate UPS shipping when able to ship via UPS and is in the USA excluding Hawaii and Alaska.
Larger Items may not be able to ship via UPS, in that case freight charges will be quoted seperately.

1/24/2017 at 3:11:51 AM

Terms and conditions
Credit Application

Privacy Policy


Tags : we | offer | ion-exchange | resins | offer | water | softening | cation | anion | mixed | bed | chelating | resin | others. | since | there | ion | exchange | resins | here. | dont | here. | lik

Ion Exchange Resin


Clack is a registered trademark of Clack corporation


Also Visit : APS Scientific for our science division.

---