Celebrating 32 years providing high quality products and advice.
Our Local Time Is 8:43:19 PM.
Call us at 818-786-0600. We are here to help!
Introducing the Polaris Lab Water Systems
High Purity Water Made In The USA.
Click here for more info.
---
Are you paying too much for purified water

We offer an honest approach to your water and your wallet.


No Gimmicks or Sales Pitches.


We never suggest a product you do not need


We explain in detail why you need what we do suggest.


Low Prices, High Quality, Free Shipping

After 18 years, we are rated "A" with the Better Business Bureau - Check Us Out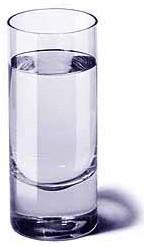 Decent Water Does Not Have To Cost An Arm And A Leg

Here are some articles to help you spot a scam.


Alkaline Water is a Hoax Read The Real Story


Here are some links to help you with your needs


Water Filtration Products and Guide


New Tools

---
How Much Media do I need?


Most Popular
---
See All Technical Articles


We also offer many products to improve your water. We don't ask what can we sell you. We ask, what do you need. That can save you a lot of money. Here are some examples.

Water Softeners


APS Water - About $500.00

Them - Same Stuff $2000-$5000

Reverse Osmosis


APS Water - $165.00 Delivered Tax Free

Them - Same Stuff $500-$2500 or rent it for $300.00 a year

You dont need to pay an arm and a leg for decent water. You just need an honest company to help you do it right.

We hope you will consider APS WATER when you have a need.  

Images are representative of the products. Images may or may not be of the actual product. If it is important e-mail us for an actual image if available.

* Flat Rate UPS shipping when able to ship via UPS and is in the USA excluding Hawaii and Alaska.
Larger Items may not be able to ship via UPS, in that case freight charges will be quoted seperately.
International shipping will be quoted after the order is placed. You will have the opportunity to cancel before we finalize your order.

Terms and conditions
Credit Application
Privacy Policy
List All Products